From flirting with record lows two weeks ago to flirting with record highs this week. What a MN spring…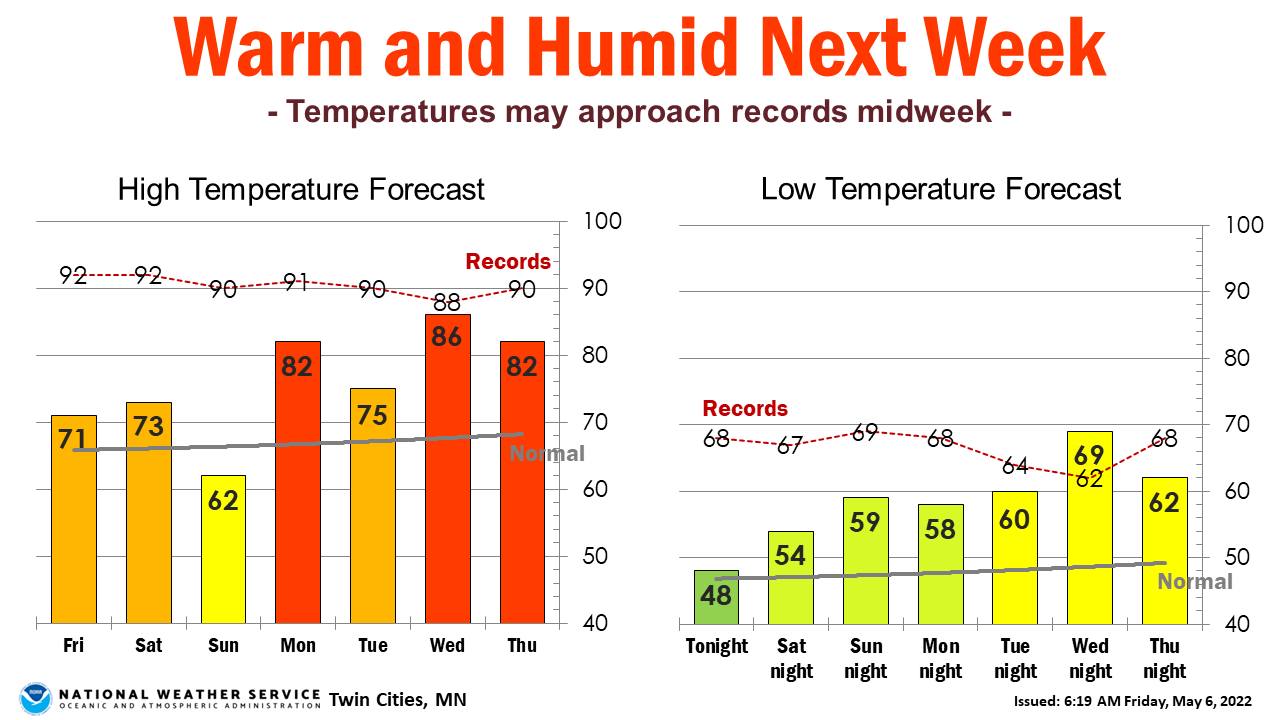 Source: National Weather Service
It will become warm and humid next week with several chances of thunderstorms. Some storms may be severe, particularly on Monday when a risk area covers eastern MN and western WI. High temperatures will warm into the 70s and 80s with lows in the 50s and 60s. Record temperatures are possible Wednesday.
This week is going to be a warm and humid one! Temperature highs will be in the 70's and reach the high 80's.
What does this mean for ProLawns?
The only thing that will affect our applications this week is the rain and wind gusts, which we carefully monitor.