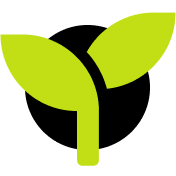 Lawn Care Programs
We'll make your lawn the ENVY of the neighborhood
Lawn Care Program Options
Platinum Program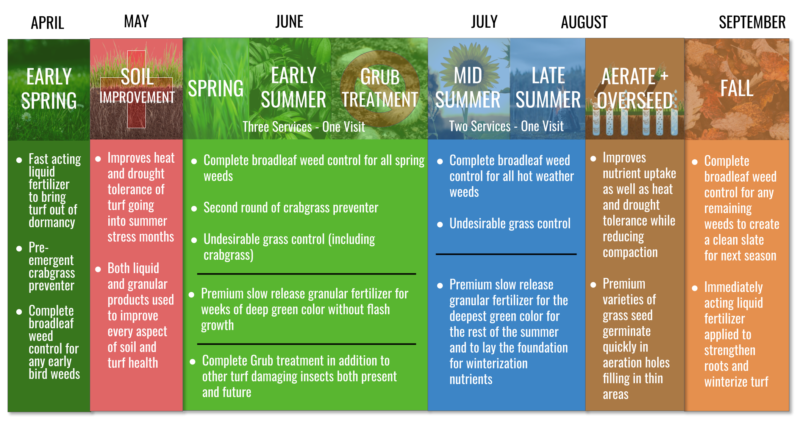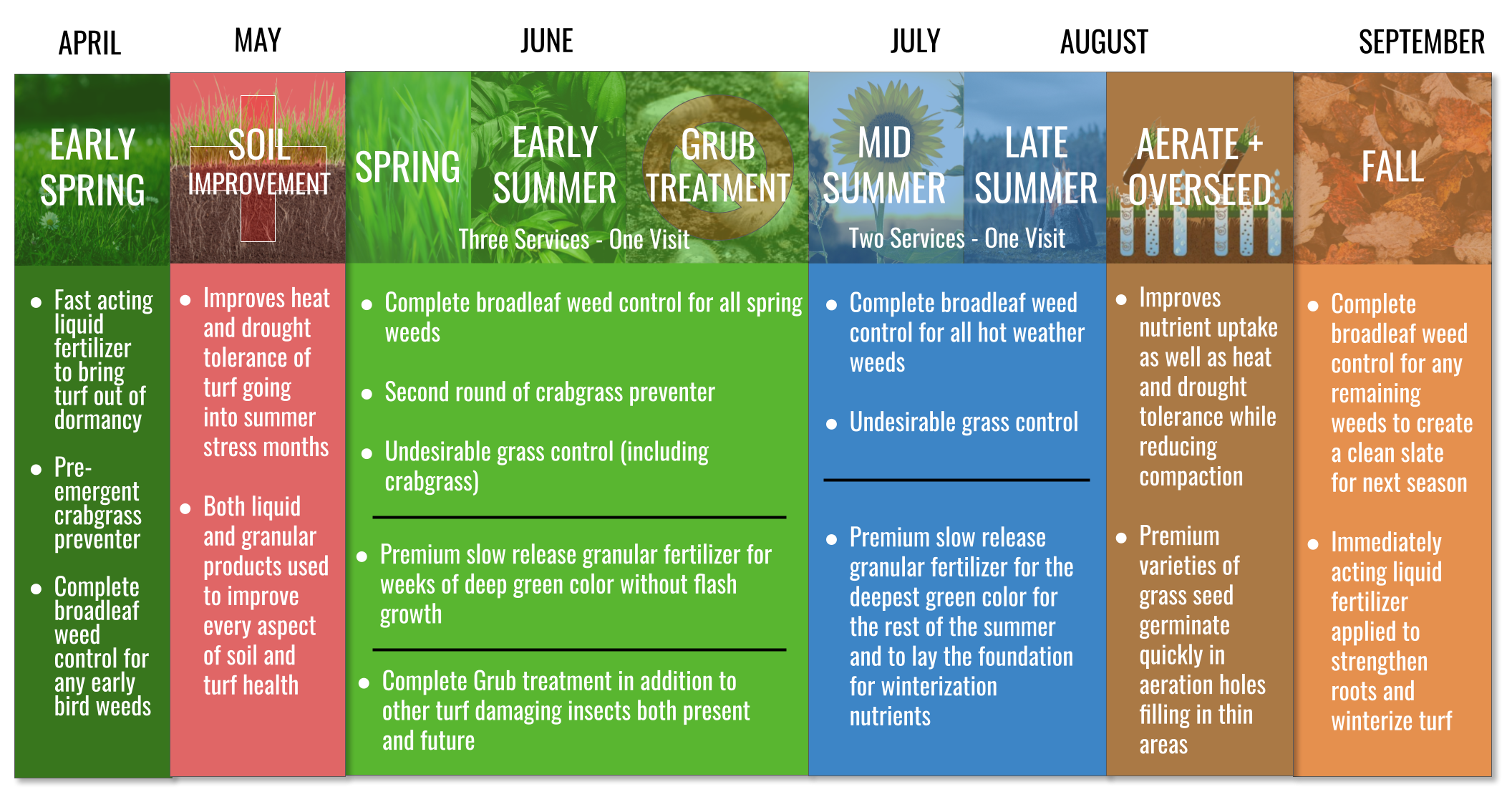 TEN services over six visits
"I want my lawn to improve radically! It may be weak or may be already amazing but it deserves all the right things to be better and better."
Seven Services over 4 visits
"I want my lawn to be the envy of the neighborhood. I don't want any weeds and want dark green healthy grass."
Premium Program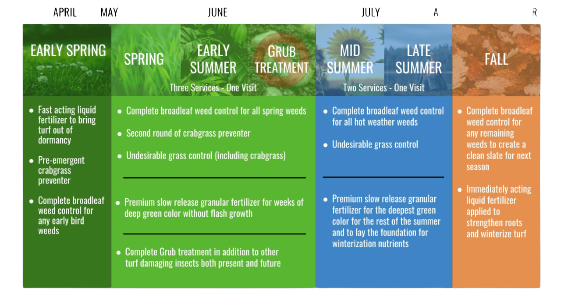 Condensed Program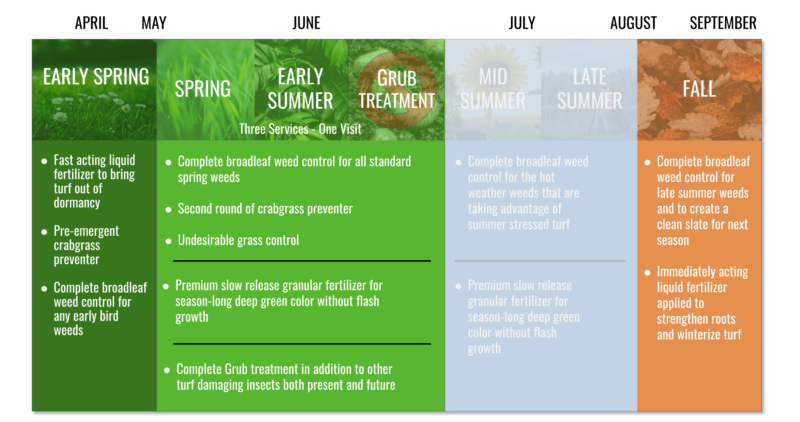 Five services over three visits
"I want the lawn to be relatively green and weed free. It doesn't need to be perfect though… I can tolerate a weed here and there and don't need the greenest grass"
NOTE: No weed control or fertilizer will be applied between the June visit/applications and Fall application. There will be a larger than normal time gap for weeds to pop up and for the fertilizer to be depleted.
Lawn Care Program FAQ
What can I do to make my lawn look its best?
zodfqcgg-ca
2022-04-08T17:40:20-05:00
Our programs and typical weather will make your lawn the envy of the neighborhood; guaranteed.  To take your lawn to the next level: Keep your mower blades sharp, mow as frequently as needed, and water as needed.  Click here for more details.
ProLawns will respond before the end of the following business day with an answer to your question or a resolution to any issue affecting your satisfaction. If the matter is not settled to your liking — you will be refunded for the lawn application that you aren't pleased with.