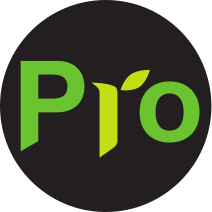 ProLawns
We'll make your lawn the ENVY of the neighborhood
Exceptional Lawn Services
ProLawns is not a lawn mowing or landscaping service. Instead, we offer the specialized fertilizing, weed/insect control and soil improvement services your lawn needs to thrive. Our lawn technicians focus on using the latest innovations in professional lawn services to give our clients lawns that are the envy of their neighborhood. We offer a comprehensive lawn care program, core/plug aeration, weed control, fertilizing, insect control and overseeding services in the west suburbs of Minneapolis.
Why Choose ProLawns?
Lawn enhancement is more complicated than it may seem. At ProLawns, we are continuously researching and learning better ways to enhance lawn health for our clients. Our methods are evidence-based – you will see a difference in your lawn in a matter of days and improved results over time, or we will give you your money back. But beyond our exceptional lawn care expertise and results, the reason our customers keep using our service is our commitment to customer service. With ProLawns, you will receive:
With ProLawns, you will receive
First application within five days of signing up for service as a new customer
One-day response time on all customer inquiries
Email alerts at least three days before your service and a reminder the day before
Iron-clad customer satisfaction guarantee – you will love our service or your money back!
Our goal
Is to help our clients achieve a gorgeous lawn that will save them time and money in the long run. Our advanced lawn care programs can help enhance soil and turf health for a vibrant and lush lawn without weeds or destructive insects.
Take control of your lawn health
Improve your outdoor living space with professional lawn services from ProLawns. We proudly serve our neighbors in Loretto, Minnetonka, Maple Grove, Medina and the Twin Cities west metro area.
What happens after you get a quote?
Confirm service
First application within five days of signing up for service as a new customer
Pay your way
Choose from multiple payment options for the one that's most convenient for you.
Pre-pay with discount (If available)
Pay per application (billed after each app)
ProLawns will respond before the end of the following business day with an answer to your question or a resolution to any issue affecting your satisfaction. If the matter is not settled to your liking — you will be refunded for the lawn application that you aren't pleased with.