What we're noticing:
The BAD – Before we got the rain our area was completely engulfed in "Extreme Drought" which is a status that only part of Hennepin County achieved last year by the mid-October. Even with the rain, we're still significantly below normal.
The GOOD – We got a tremendous amount of rain! And our soil was so dry that there weren't serious wash-out or run-off situations. Our lawns will respond! 4-6″ throughout our service area.
The "ugly" – Our lawns have been so used to not having rain that some are responding poorly; with a Chlorosis situation. The root system is so wet and saturated with water that it can't breath! Roots need air too. Especially true on lawns that have been and currently are heavily irrigated, they can't use nutrients in the soil because of the moisture and are demonstrating yellowing. It looks like they're dry but it's actually the opposite. The lawn is drowning. It is very temporary and will go away soon. Irrigation can certainly be reduced with the rain we received.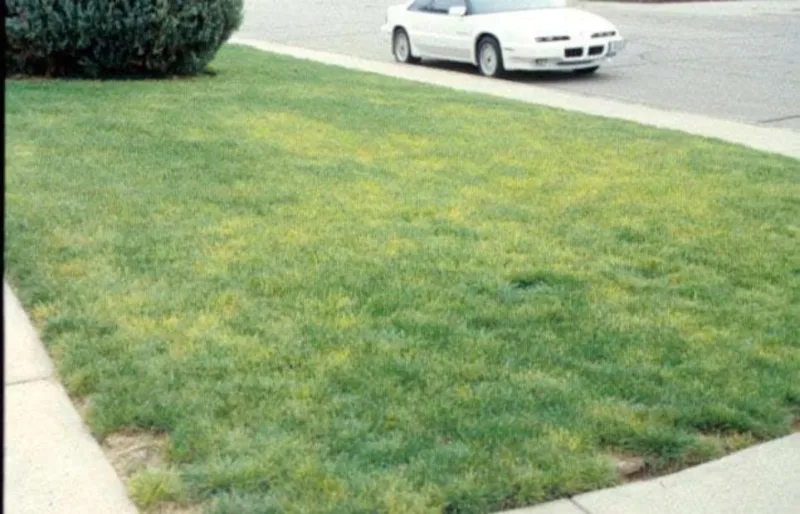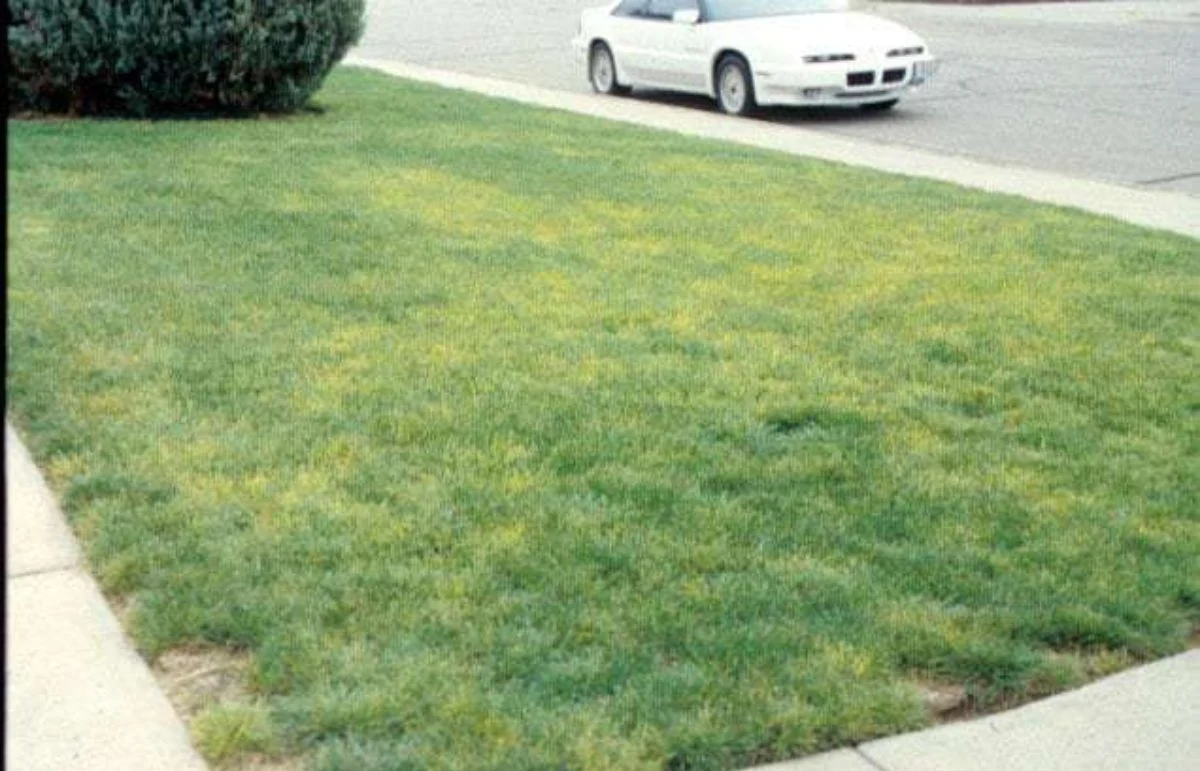 What we're doing:
We're plugging away at our Fall Applications. The weather isn't indicating that there's any sort of rush to get them done. The forecast is abnormally warm.
What you can be doing:
There's not much more need for irrigation at this point.

We're statistically a week or two from a hard freeze so putting watering stuff away and getting blowouts done – especially with the rain we got – isn't a bad idea.

Mowing – mow shorter at the end of the season to make leaf cleanup easier, reduce winter diseases, and decrease vole habitat.

Mow the lawn one notch lower each week until the first signs of scalping the grass crowns. This usually happens around 2-2.5″
We recommend mulching leaves back into the lawn as long as you can mulch enough to not leave leaf thatch on top of the grass. If you have too many leaves; you'll need to remove them.

And just like that; Fall colors are nearly halfway over. Ensure you get out and enjoy them!