What we're noticing:
A bit of bad with the good; the rain over the weekend was great but prior to that, the drought status of Hennepin County worsened to nearly 80% of the county in a severe drought (source)


We got some great rain though! Well over an inch throughout our service area (source). Many drought stressed lawns have come around seemingly overnight.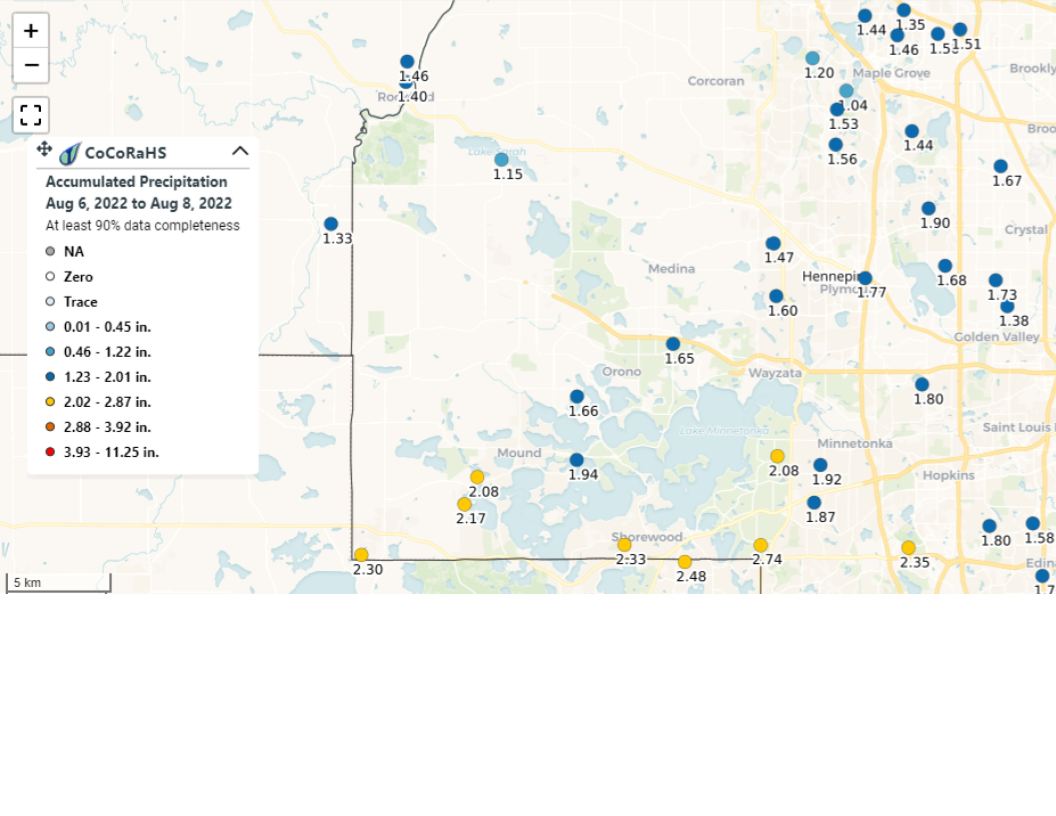 What you can be doing:
If you have a sprinkler system (and you've been following our instruction so far this summer) you can assume normal lawn care for the time being thanks to the weekend rainfall; A regular watering schedule and while you shouldn't drastically lower mowing heights, you can step it a bit lower if you like. Keep in mind that taller is healthier.
Without a sprinkler system, keep the mowing height high until we close the gap a bit more on our rainfall deficit. The good news is I'm not saying "don't mow" in this post. You can mow! Just keep it high for the time being. Areas of your lawn that were less stressed have already greened up great. The areas that aren't greening up quite as well; pour the water on them now to maintain the momentum created by the weekend rainfall. Water those areas as much as possible to bring them out of dormancy.  Starting in the next few weeks, grass will slow down it's "upward" growth and start growing its roots and storing nutrients to get through Winter and go into Spring. Let's make sure it can actively grow this Fall even though it's downward; help it out of dormancy with that jump start from Mother Nature.