What we're noticing:
No surprise here. We're noticing the heat. We're also noticing the humidity which is already spurring on some disease. The heat will continue and if the moisture and humidity does too, turf disease will become very common in lawns. If the moisture and humidity do not continue, heat and drought stressed turf
Ascochyta Leaf Blight will be the most common and most dramatic disease we'll see. It is typically non-damaging and easily controlled with better cultural practices (proper watering). Here is a great article about it from Iowa State University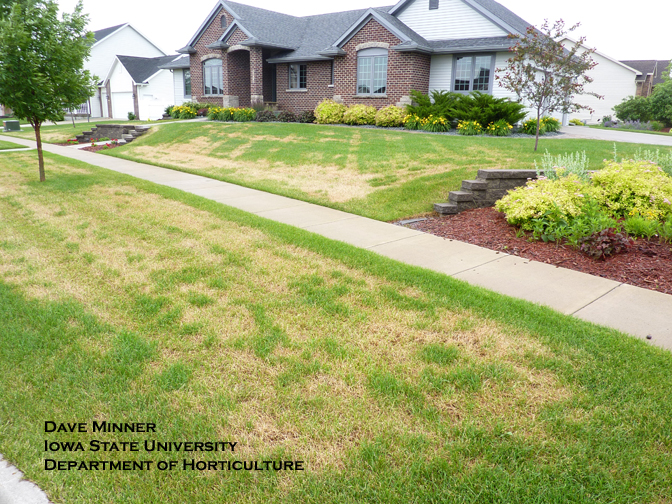 What we're doing:
We're monitoring temperatures and will be providing our second visit services ensuring we don't cause any heat tracking.
We're doing our best to educate our clients on best cultural practices to ensure their lawns a healthy and lush through these tough conditions
What you can be doing:
Mow as high as possible with a sharp blade. More details in our Special Weather Update from last week.
Water appropriately (early morning – NOT in the evening or overnight) if needed. Reference the previously mentioned post to identify when/if your lawn needs watering.